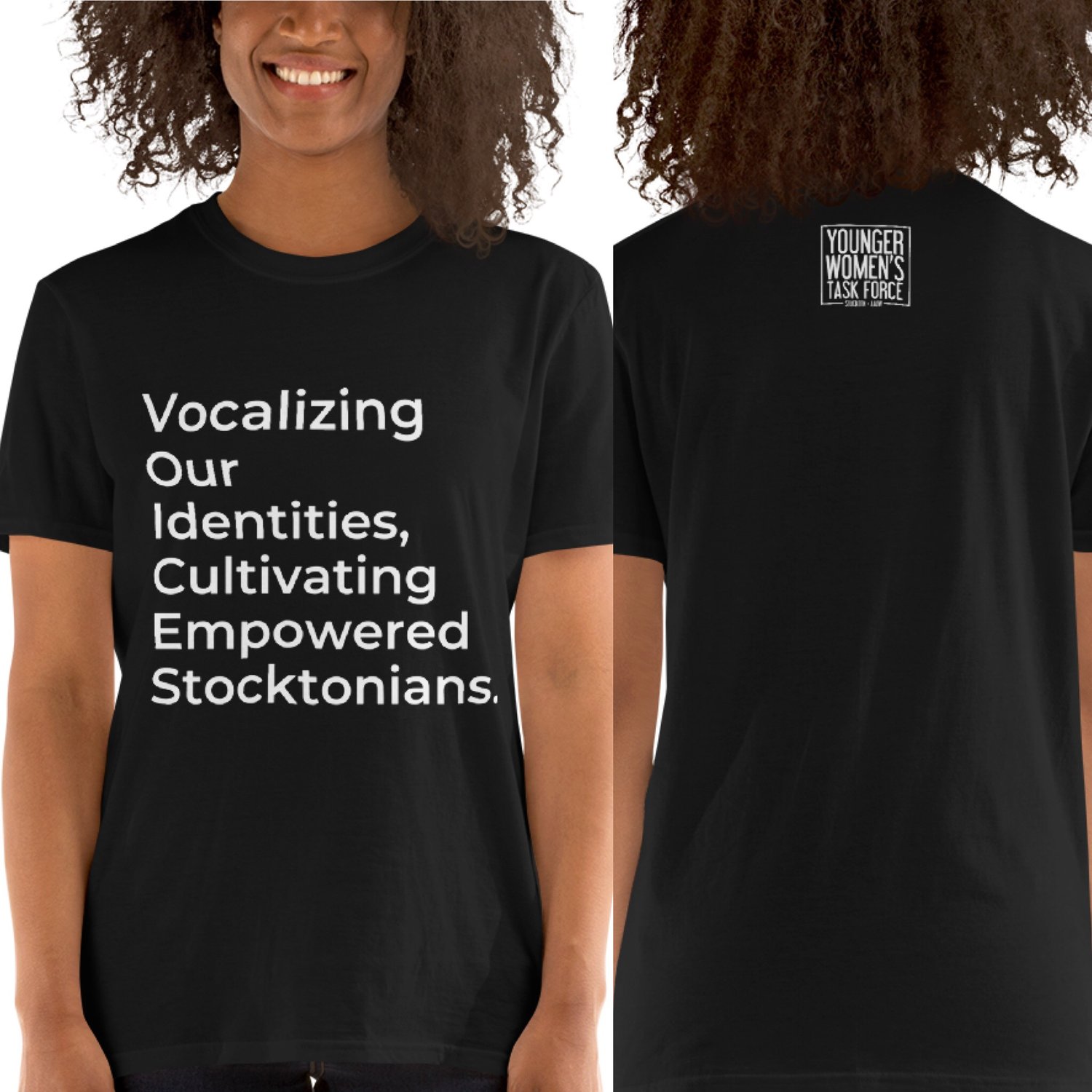 Be a part of the movement and support the Stockton Younger Women's Task Force and the V.O.IC.E.S Project.
Shirts will be available during the launch party on June 14th, 2019 from 5:30 to 7:30 at the South Stockton Education Hub, 1700 S. El Dorado Street, Stockton, California 95206
Please email stocktonywtf@gmail.com to arrange alternative local pick up if you cannot make the event. Shipping is available but additional costs will apply, please email us for more information.